23 Oct 2021
By 2026, 4 FPSOs will deliver 50 million barrels of oil, US$4 billion annually to Guyana – Bharrat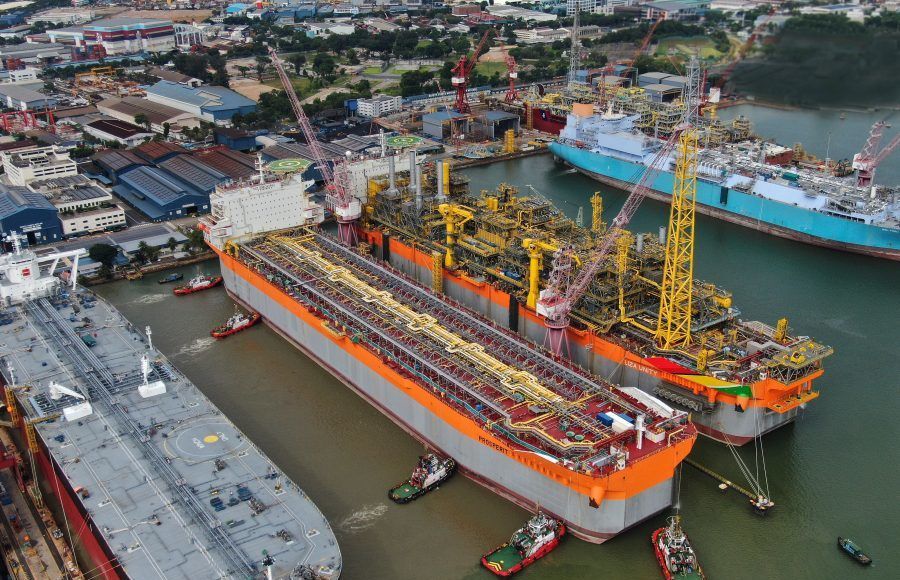 Guyana's Natural Resources Minister, Vickram Bharrat, says in the next four to five years Guyana would be well on its way to becoming the "mini-Dubai" of the Caribbean as it will have four oil ships providing considerable production volumes and revenue take.
During an exclusive interview with OilNOW, Mr. Bharrat recalled that currently, Guyana has US$436M in its Natural Resource Fund. In the coming weeks, he posited that the country will receive payment for the most recent lift of one million barrels of Liza crude to Aramco Trading Limited. With another lift due next month, he predicts Guyana can get US$150M between the two if oil prices remain around US$85 per barrel. With this in mind, he said Guyana could comfortably close the year with close to US$600M in the Natural Resource Fund.
Mr. Bharrat said, "Now imagine, this is just what we are earning from the Liza Destiny alone; that is our small FPSO; that is our baby. When Unity arrives two weeks from now, we will be getting 220,000 barrels of oil per day and instead of five lifts per year, we would be getting perhaps 10 to 12, and when Payara comes on stream, that is another 10 to 12 lifts. That is in total close to 30 lifts per year with Liza Destiny, Liza Unity, and Prosperity."
When the Yellowtail FPSO comes into production by 2025-2026, he said Guyana can expect to touch about 50 lifts per year.
"So, when you crunch the numbers, 50 lifts at a million barrels and based on the oil price today if it continues along that trend, you can see or get an idea of the direct proceeds coming to Guyana…And we are not even talking royalties yet," the natural resources minister said.
At US$80 a barrel, Guyana would get US$4,000,000,000 (GYD$836,902,800,000) for 50 lifts. Taking this into consideration, Mr. Bharrat said, "The proceeds from oil and gas will be mind-blowing." For a better understanding of the impact of the revenue flows to come, Guyana's 2021 budget totalled $383B. It therefore means that oil proceeds would be more than twice the national budget by 2026.
When these revenues are taken into consideration alongside the fact that the government is pursuing its US$900M gas-to-energy project to cut electricity and manufacturing costs by at least 50 percent, Bharrat said Guyana will certainly be on the pathway to realizing that "mini-Dubai dream."