19 Mar 2021
Development of mega Guyana-Suriname shore base facility must be pursued – Staatsolie boss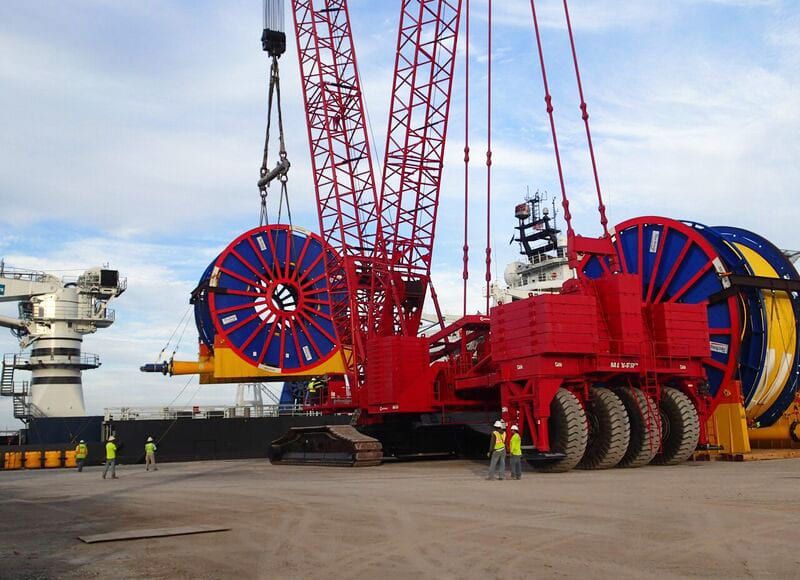 With Guyana and Suriname poised for significant expansion in their offshore oil exploration and production activities, the need for adequate shore base facilities will become more pressing and therefore needs to be urgently addressed. This point was raised on Wednesday by Annand Jagesar, Acting Managing Director and Chief Executive Officer (CEO) at Staatsolie Maatschappij Suriname N.V.
During his presentation at the Guyana Basins Summit, Jagesar said both of the CARICOM member states need to seriously discuss the matter of shore base facilities since joining forces on this front could help cut costs in half.
"Shore base is very important, and I think we need to talk about this because it is an issue for Guyana and Suriname. We have all these mud banks that come out of the Amazon River and just to reach water depths of 10 meters or more you have to go 30 to 40 to even 60 kilometers out of the coastal area," he pointed out. "So, it would be really expensive to get a really nice port off the coast of Suriname but if we work together, we could divide the cost by two. So, we are really looking forward to talking about this in the future."
The official said too that joining forces on this front also brings other opportunities for partnership and development.
Echoing similar sentiments early last month was Staatsolie's outgoing chief, Rudolf Elias. OilNOW had reported that Elias (who officially hands over the reins in May to his successor), said that he could see the two continental neighbours pooling their resources to build world-class port facilities. By doing this, he said that Guyana and Suriname would be able to increase local content as opposed to losing opportunities for same to Trinidad and Tobago and the USA, which have established ports.
The Presidents of Guyana and Suriname had disclosed last year that they are examining the potential of a joint deepwater harbour to provide support services for the exploration and production activities in the basin.
Thus far, the 18 discoveries made by ExxonMobil at the Stabroek Block offshore Guyana have been pegged at about nine billion barrels of recoverable oil equivalent (boe) resources while Morgan Stanley says its modelling of Suriname's Block 58 shows that it contains a potential 6.5 billion boe. Apache and Total have to date made four discoveries at Block 58. Oil production began in Guyana just over a year ago and according to reports, Suriname is aiming to begin offshore production in 5 to 6 years.
Furthermore, several companies in Guyana have submitted project proposals and requests for the relevant permits from the Environmental Protection Agency (EPA) to move ahead with the construction of shore base facilities. Construction on some of these projects is expected to begin this year.